Own Your Smile with the Best PorcelainDental Veneers Beverly Hills has to Offer
At Rifkin Raanan, we take our time and care with every single patient and strive to achieve nothing short of perfection with each and every one. But we don't just strive for perfection, we have a record and a reputation of consistently achieving beautiful, natural-looking results. That is why some of the most famous smiles in the world trust us with their teeth.
"My teeth and my smile are now just the way I want, and I can't thank them enough for giving me that confidence."
The Rifkin Raanan Dental Veneer Difference
When choosing a dentist for dental veneers it is important to pick a dentist who has the right experience and training in cosmetic dentistry techniques. It is equally important to select a dentist who will take the time to understand you and your aesthetic dental goals and who possesses the skill and artistry to deliver your exact vision. Settling for anything less is exactly how some people wind up with dental veneers that look unnatural and with disproportionate smiles that just don't properly fit their faces.
When you come to our Beverly Hills office for dental veneers, we will start by sitting down with you one-on-one to learn everything we can about your smile. This process can be time-consuming and will more than likely be the most comprehensive dental consultation you have ever had but it is absolutely necessary to achieving superior results. Both, Dr. Rifkin and Dr. Raanan are committed to providing the utmost in care and compassion in all their work. Further, we do not believe in cutting corners so when it comes to the materials that are going to be placed in your mouth we spare no expense, providing you with only the highest-quality porcelain veneers available.
All these elements culminate to bring out about a distinct difference in the level of care provided and enable Dr. Rifkin and Dr. Raanan to achieve harmonious, balanced and naturally beautiful smiles for every patient that comes through our doors.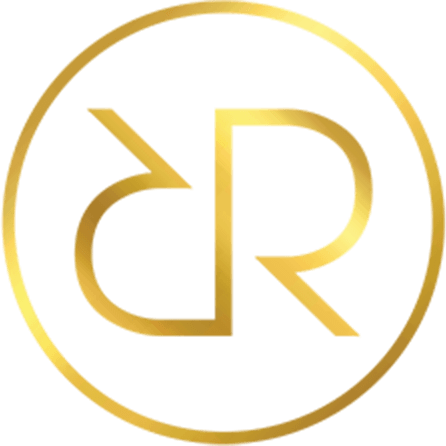 The Rifkin Raanan Signature Smile
Here at Rifkin Raanan, we often tell patients that our best work is invisible. When it comes to dental veneers it is often what you don't see that matters most. We believe that there is nothing more attractive than the glamour of a natural-looking smile that truly feels like it could not belong to anyone else but you. At the same time, it is never the goal for one's smile be overly obvious. When your smile is seamlessly fitted to you, people start to notice that "something" about you has changed. Something captivating about your overall confidence and poise that they just can't seem to put their finger on.
That is the magic effect of a Signature Smile and that is our goal with every single patient. How do we accomplish this? With careful attention to detail, taking every opportunity to preserve the natural characteristics that make your smile yours while enhancing those elements that take away from it.
This requires an intimate understanding of the face, the mouth, the teeth and how these all interconnect to shape who you are. In some instances, it may only be necessary to place one or two veneers in lieu of covering the entire mouth with porcelain dental veneers. It is our belief that simplicity provides a path to elegance, and that is why we will never do any unnecessary work on your smile. At Rifkin Raanan, our goal is to give you the best dental veneers in Beverly Hills — and, quite possibly, anywhere.
No-Prep Veneers
All veneers require some amount of preparation. Even so-called "no-prep" veneers, such as Lumineers, Durathin and Vivaneers, would be more accurately referred to as "some prep" or "minimal prep" veneers.
While it is occasionally possible to place these types of veneers without any removal of tooth structure, especially in cases where there are considerable gaps between the teeth, the likelihood is that the result will be an unnatural smile that does not allow your jaw to properly close. Or as Dr. Raanan succinctly puts it, "Your mouth is going to look like it's full of bubble gum."
It takes work and attention to detail to make sure your veneers are properly placed. The best dental veneers can last an entire lifetime, but it takes an expert cosmetic dentist to do the job right. This is your mouth, after all, and if there is anything that demands perfection, it's your smile.
Your mouth is an essential part of who you are. It is intimately linked to your physical wellbeing as well as your professional and social success. Think about how often you use your mouth throughout the day — talking, chewing, eating, drinking, breathing, smiling, and expressing other emotions. If something is not right, you will feel it every time you close your mouth, and possibly even with every breath you take.
"Every dentist should strive to be a cosmetic dentist, and their work should always satisfy both form and function. It's not only about aesthetics. It's also about how long the tooth lasts, the comfort of the bite and much, much more."
There is a considerable amount of physics, geometry, and artistry that goes into the crafting of a proper bite. A skilled cosmetic dentist will take the time to understand how the teeth are aligned in relation to one another, how the elements of a smile are rendered to be balanced and aesthetic, and a thousand other considerations. When you come to Rifkin Raanan for veneers in Beverly Hills, we ensure that each one is meticulously placed so that they fit seamlessly and never have to be repaired or replaced.
The best way to find out about the cost of porcelain dental veneers is to come to our offices for a consultation. You will have a one-on-one session with Dr. Rifkin or Dr. Raanan wherein they will assess which of your teeth need dental veneers, what kind of preparation is necessary, and how much work will be required. We even have our own in-house lab for rapid service. Contact us today to discuss your options.
"To save money on dentist is the worst thing anyone can do, but I learned it the hard way. Dr Rifkin and Dr. Raanan had to correct the other dentist's bad job, and he couldn't have done it any better."
Our Dental Veneer Guarantee Quality
Putting your mouth in the hands of an unskilled dentist can mean setting yourself up for a lifetime of complications. What is different about Rifkin Raanan is that we have the experience, skill, and artistry to place your veneers with a minimalist approach to perfection. We take the time to do it right, taking care to remove as little tooth structure as possible—less than the thickness of a fingernail.
"I expressed my concerns to him and he carefully listened and addressed every single one of them. Throughout the treatment, he would ask how I was doing, if I had any questions, and would update me every step of the way. I couldn't be happier with the final result!"
Before you walk out the door with new porcelain veneers, we take a final set of x-rays as part of a proprietary process of quality assurance. We then use advanced imaging software to literally triple-check your smile and ensure it is 100% perfect from every angle. It is our passion and goal to make all our work look and feel seamless, harmonious and beautiful, and above all your results will be lasting.
This is your smile for life, and with natural-looking porcelain dental veneers from Rifkin Raanan in Beverly Hills, you can proudly and confidently own your smile.